Today the iPhone launches. Apparently lines have already formed outside the Apple Store in NYC. I lined up outside Target at 4am on the day of the Nintendo Wii launch, but you won't see me waiting outside the Apple Store. The main reason is that I don't like iTunes. I own an iriver Clix 4GB, which I love. It's small and black and supports Flash games, so I can play Sudoku. The interface is pretty unique, you can click on the four sides of the screen to navigate up/down/left/right.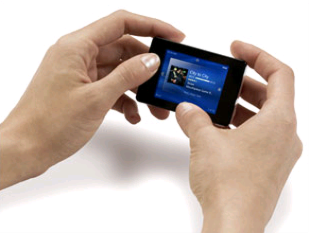 But props to Apple for designing yet another beautiful looking device. I hope that their partnership with Cingular forces the mobile carriers to get more competitive about data plans and 3G.
If you're skeptical about the iPhone's huge $599 price tag, then you might want to check out the cheaper knockoff version made by a Chinese company called Meizu. The Meizu MiniOne is pretty much a carbon copy of the iPhone. It costs $398, is slightly smaller, has higher screen resolution (720 x 480 vs. 320 x 480) and has a better camera (3 Megapixels vs 2). But it lacks Apple's touchscreen technology, doesn't have WiFi and runs Windows instead of Mac.